Exclusive Deals and Budget Prices
You would like to spend a few lovely days at Schloss Wissen? Then it is worth viewing our special offers for families. Apart from our spacious family rooms, we also offer a few rooms with connecting doors. At an extra charge, four-legged friends are also welcome at Schloss Wissen. Please do not forget to mention your dog when making the booking.
In addition, we offer a barrier-free room which can be extended with a Prince Room via a connecting door.
Barrier-free Rooms
Barrier-free Room
Our barrier-free rooms are all situated on the ground floor and feature a walk-in shower. The room, Therese, is also equipped for the disabled.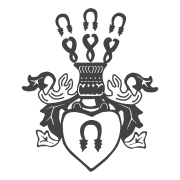 Barrier-free Rooms at Schloss Wissen
Rooms Accessible for the Handicapped
Familiy Rooms
Family Room

Schloss Wissen offers a lot of comfortable family rooms. Additionally there are some rooms with a connection door.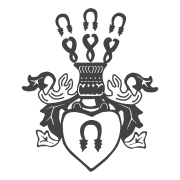 Family Rooms at Schloss Wissen
Family room with connection door
Rooms in the Blacksmith's House: Lisbeth (max. 2 pers.), Bruen (max. 2 pers.) and Tante Wirtz (max. 4 pers.)
Rooms in the Miller's House: Therese (max. 1 pers.) and Clemens (max. 4 pers.) SCHLOSS WISSEN
Schlossallee 21 | 47652 Weeze
Contact Details
Schloss Wissen Hotellerie
08:00 - 11:00 and 15:00 - 21:00
phone: +49 (0)2837 9619-0
fax: +49 (0)2837 9619-11
email: hotel@schloss-wissen.de